December 1st marked the start of OptimERA's month long fundraiser, Christmas For Kids. The objective every year is to provide our local kids and families in need, with not just gifts during the holiday season, but funds raised are used for clothing, shoes, and filling food boxes. We work with local nonprofit Unalaskan's Against Sexual Assault & Family Violence (USAFV) which has been serving our local community since 1996. USAFV is a 24hr crisis shelter that assists those in need with personal support, crisis intervention, emergency food assistance, educational outreach, and more.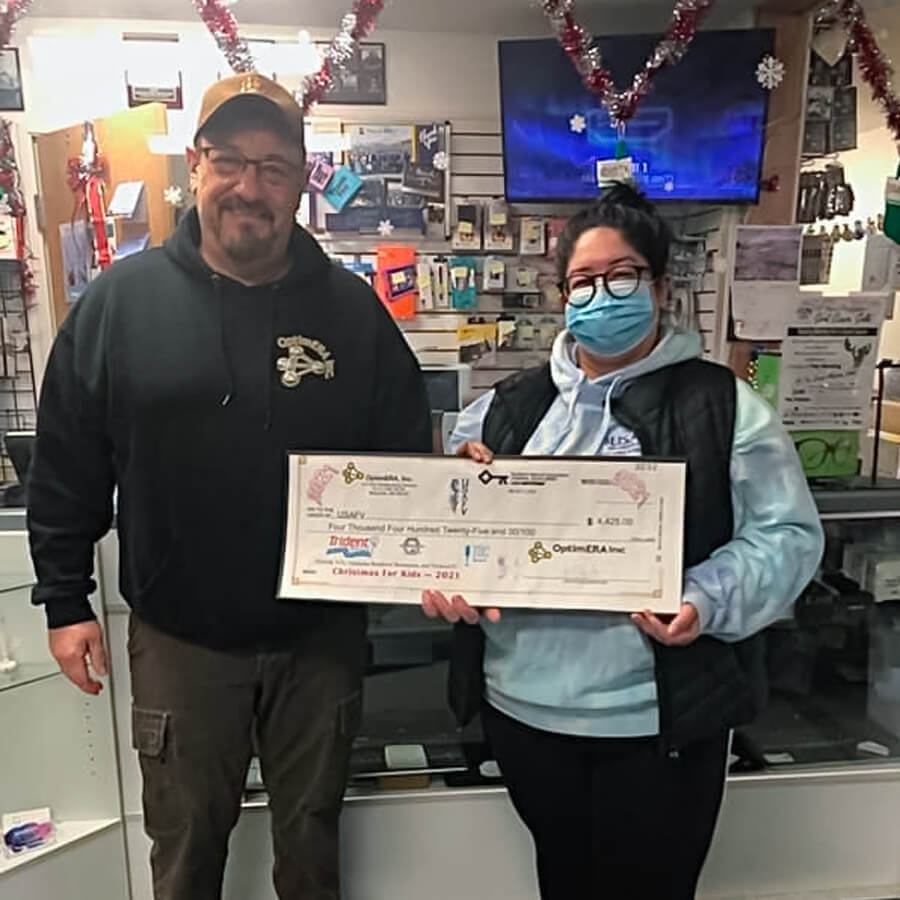 This year we beat our highest funds raised by an incredible 46% totaling in $6,437! This was all due to our amazingly generous community members who donated, and our 2022 sponsors AK Airlines, Unisea Inc, Salmon Sisters, Offshore Systems Inc, Trident Seafoods, KUCB, and TBC Radio.
Every eligible donor who participated in the fundraiser received free OptimERA wifi as well as raffle tickets to win our big prizes provided by our sponsors. This year we had weekly Wi-Fi winners as well, leading up to our big prize announcement on Christmas Day where we posted our four lucky winners. With the funds raised this year USAFV was able to fill and provide 104 food boxes, pay for clothing, shoes, and toys. We look forward to this fundraiser every year and making a difference in the lives of those in need. OptimERA would like to give a special thank you to USAFV and everyone involved in making this fundraiser a continued success.