Local students and teachers will now have free wifi while schools transition to home-based education amid coronavirus concerns.
Last month, officials closed all public and private schools in the state through at least May 1, in an effort to slow the spread of the virus. The Unalaska City School District made the transition to distance education methods on Monday.
Now, local internet provider OptimERA Inc. announced a new Educational Data Plan to reduce the cost of internet for education in Unalaska and Akutan.
"We are offering free data — not unlimited data — but enough data to make a significant impact on students and teachers so they can finish out the school year," said Emmett Fitch, Chief Executive Officer of OptimERA.
He said the company is planning to give at least 12,000 GB of data per month to students and teachers during the Covid-19 pandemic, which will likely cost the company "a significant amount each month."
"When you're a senior in high school, and you're trying to get ready for college, and trying to get the rest of the school year wrapped up, it can be a pretty stressful time," said Fitch. "This is an attempt to alleviate some of those stresses and make it possible for people to do distance education in Unalaska and Akutan."
Fitch said the company has doubled the internet capacity and speed in Unalaska in the last two weeks in order to roll the program out and minimize impacts to connectivity.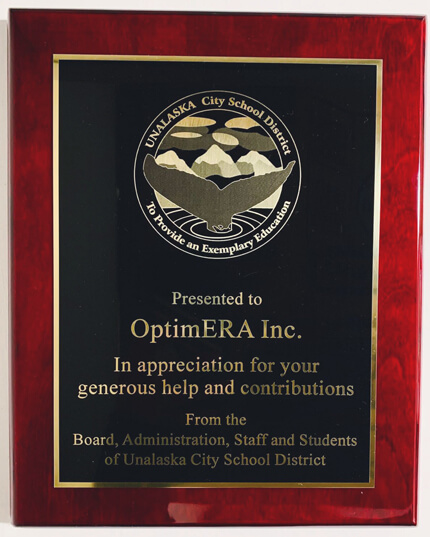 "We have unique problems in the Aleutian [Islands], where our bandwidth is absolutely limited by real things — the amount of power we can transmit on the satellite and how much satellite capacity is available, are factors that predict how much bandwidth is actually capable of being delivered," said Fitch.
He said OptimERA is trying to minimize the uncertainty for people while everyone tries to figure out how the pandemic will play out.
"I think it's anybody's guess right now about how long this situation will last," said Fitch. "Until Covid-19 deaths and cases curve down, I imagine we are going to keep doing everything we possibly can."
OptimERA's new program began Wednesday.
Article by Hope McKenney from KUCB